PHOTO'S DON'T LIE? OR DO THEY?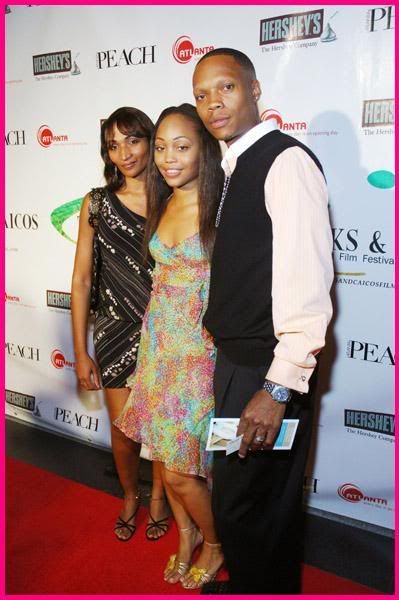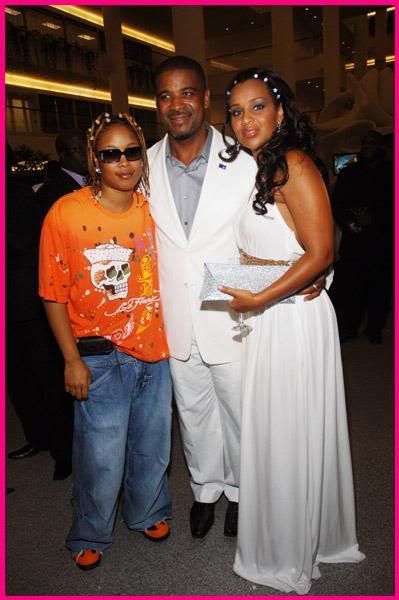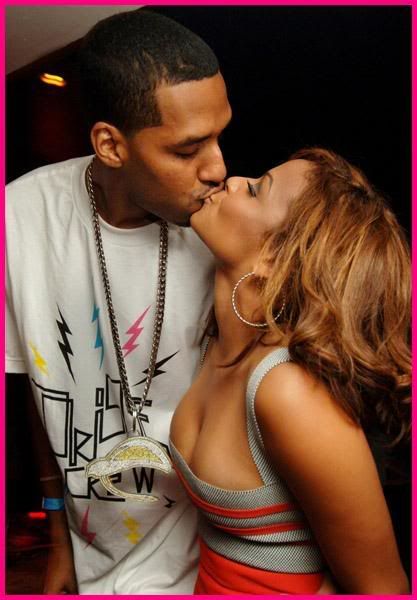 Just wanted to keep your eyes entertained, so I posted up these pics from this past weekend. It was like everyone's birthday.
Wait a DAMN minute!!!! Ron Devoe is married to Shamari, the chick from the group Blaque... How old is he and how old is she? Do they have kids together? Oh my days!
The Da Brat, Lisa Raye and Lisa's husband Michael Misick. They were at a film festival in Atlanta and were also celebrating Lisa's B-Day.
The next pic is just perfect. T.I. standing far behind his baby mama, Tiny, from the old school group Xscape. This picture of her is the only thing that can lead me to believe the rumors about T.I. and Hoopz from "Flava of Love" messing around. If Tiny was my wifey, looking like that at my birthday party, I would cheat too. Tip has too much money for her to look like that. Blonde hair and bright red lipstick. C'mon. It's not the 90's anymore. If Coko from SWV can cut her long nasty nails, then you can step out of the time warp too.
Awwww for Christina and Dre. It was Mrs. Milian's birthday also. She celebrated it with her producer boo, Dre. She's been spotted a lot lately looking fabulous. It doesn't look like her getting the boot from Def Jam is effecting her. Keep on living girl.
Last but not least, is the titi flashing Janet. She graces the cover of KING magazine. It wasn't her birthday but she's close to wearing her birthday suit. And it was JD's birthday this weekend.
Muah for your forehead...